W.E.B Construction: a Family-Run Business
We build high-end residential homes and offer skillful contracting services for commercial projects. As an Auckland construction company, we operate across the Waikato and Auckland regions.
With an ethos for diligence and hard work, we're specialised to working on large-scale, custom projects. Whatever design you have, we'll deliver - expertly and efficiently!
​Our hard working team have an eye for detail​
We only handover projects that have been finely crafted to reach a top standard, ensuring quality workmanship and long-lasting integrity.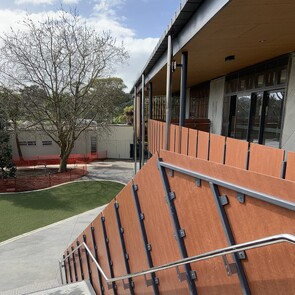 We don't just build homes – we build relationships
Our team believes in connecting with people. Working with integrity, we surpass our customer's expectations with our clear communication, ability to meet deadlines and consistent site cleanliness.
We're committed to delivering the best possible service – making genuine connections with our clients.
First-rate building construction tailored to your project
High-end residential homes
Our residential work encompasses new builds, renovations and reclads, outdoor decks and landscaping.
Commercial project solutions
From small to large-scale commercial projects, we construct apartment blocks, rest homes, interior work and fitouts, school renovations and more.
I worked with W.E.B Construction on the Western Springs College redevelopment. They joined us on the last six months of the job, finishing off the internal fitout and framing. The team are reliable – they always showed up on time, hit all of our deadlines, kept the site tidy and cleaned up after themselves. If someone needed a construction company, W.E.B Construction would be the first one I'd recommend.
- Adam Hill, Site Manager at Downer